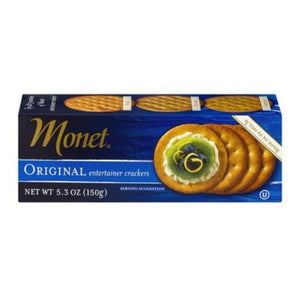 "The crunchy round biscuits ideal for nibbling arrive"
Entertaining crackers have zero grams of trans fat and are a wholesome snack for kids.
They're  great for entertaining, catering, appetizers, and recipes... and ideal for resale in gift shops, groceries, and convenience stores.
Dimensions
 8.5 x 8.4 x 5.8 inches; 2.5 lbs.