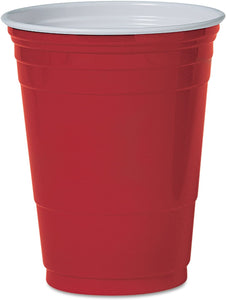 MADE IN THE USA: Proudly made in the USA out of top quality materials in FDA approved facilities. Each purchase supports American industry and factory workers.
DURABLE: Made out of crack resistant high-quality materials to avoid spills or messes
GREAT VALUE: Each package includes 50 premium 16-ounce red Solo plastic party cups.
SOLO QUALITY: Well known for quality and value C'Mon and grab your "Kitch Red Party Cup!"