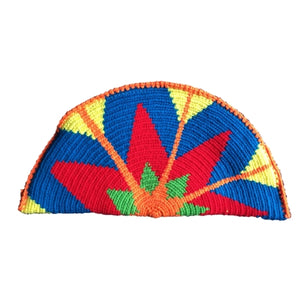 "Enjoy a spacious and glamorous bag to carry your cosmetics"
Made in Colombia with 100% natural materials that provide comfort and softness. 
Enjoy handmade comfort and glamour. Made and intended for women's use, its colors and charm will make you feel comfortable and confident.
Cosmetic bag is strong and durable, so you won't have to worry about changing bags for a long time. Its materials are dust and water resistant to give you the security of not having to worry about changing bags.
Dimensions