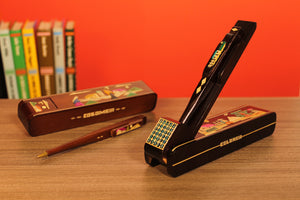 From a love letter to your signature for the desired work are possible thanks to those thin companions that give way to beautiful and important words with ink. Do not forget to take with you one of these objects that, thanks to a beautiful handmade design, are ideal companions of those indelible moments.

Clarification
The decorative and scenographic elements present in the photograph are not part of the product.

Clarification
The photographs are a reference of quality and style, but the final product may vary. Check availability.

Clarification
The sale value corresponds to a single unit (or pair, kit, game or set as the case may be).